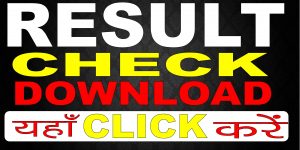 Name of Result:
Bihar Legislative Council Driver Recruitment Interview
Result
Announced.
Post Date:
06 February 2020
Short Information:
Bihar Legislative Council (Bihar Sachivalaya) Driver Recruitment 05/2019 Interview Result Released.
Important Dates :
Result Released : 06 February 2020
Post Name
Driver Recruitment 2019
Advt No. : 05/2019
Current Status of Result
Interview Result  Available Now
Link Now Active and Instructions Now Available
Bihar Vidhan Parishad Driver Post Interview Results
Bihar Legislative Council Vidhan Parishad Sachivalaya Are Declared the Driver 2019 Recruitment Interview Result for the Qualified Candidates List for the Passed.
How to Check and Download Result 2019
Bihar Sachivalaya Driver Recruitment Enrolled Candidates are required to go to the important link section Will be Available at Bottom at the Page.
Candidate Can Find the Result and Notice in Important Link Section Candidate Can Choose the Which Result You have And Click the link.
Result Are Available Now Candidate Can Enter Your Roll No. in the PDF File to Check and View Result.
Marks / Score Card Will be Released Shortly at Official Portal of Bihar Sachivalaya Driver 2020.
IMPORTANT LINKS
Download RESULT
Official Website